AUTO ELECTRICIAN SPECIALIST EMERALD
Specialised auto electrical repairs
MORE ABOUT US
At Rod's Auto Electrics in Emerald, your local electrical bloke provides top quality assistance, backed by more than 20 years of experience.
Rod Vandersee started his own business, Rod's Auto Electrics, specialising in repairing auto electrical and auto air conditioning for cars, trucks and heavy earthmoving equipment. Mobile units are available to cater to surrounding districts.
We have 4 qualified and experienced auto electricians.
OUR CORE VALUES
Maintaining a successful automotive business for 20 years is a test of adaptability and reliability. Over this period of time our technicians have remained up to date with the latest training and technology, to ensure all repairs maintained the same standard throughout the years. We have always focused on providing customers with honest advice and seeing that their expectations are exceeded.
Rods Auto Electrics Shop is capable of performing auto electrical repairs on a huge variety of vehicles and machinery. Whether it's accessory fitting, or repairing electronic equipment, our team will get the job done right. To arrange a booking for your vehicle, contact us today.
Contact Us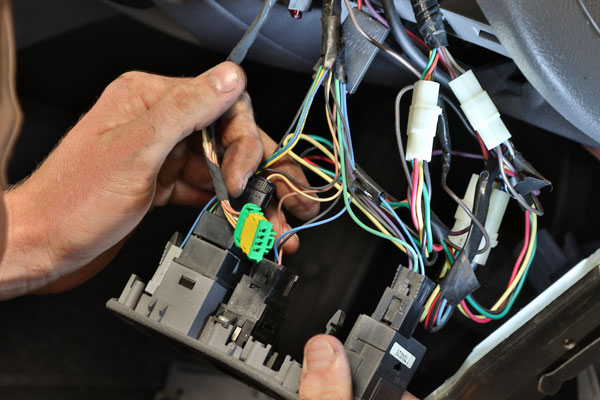 New Batteries
These include Exide, Alco, Discover, Trojan, Enex, Exide, Delkor Full River, Powerhouse, Amp Teck, Optima.
Service & Repair To Cars, Trucks
Have your vehicle charging probems dealt with by our specialised autoelecticians at Rod's Auto Electrics - Central Highlands.
Air Conditioning Repairs
System check-up required - All vehicles require an annual physical with the air conditioning doctor before summer calls - Rod's Auto Electrics Emerald.
Auto Electrical Retail
The starting systems of your vehicle, including starter motors, alternators, batteries, coils, sensors and consists of many other components. Call the experts.
Personal Service
Dont ignore the warning signs of a battery that is dying. If the vehicle starts slowly, sounds sick- call the experts- Rod's Auto Electrics Emerad.
Our Showroom
The starting systems of your vehicle, including starter motors, alternators, batteries, coils, sensors and consists of many other components. Please call us on 49 874888

BRANDS WE SUPPORT
Rods Autos Emerald